ABOUT US
Synergy Counseling Center
Synergy Counseling Center Clinicians and Staff are
Highly Trained, Experienced, and Caring. We are located at 1717 E. Republic Road Springfield, MO 65804.
Synergy Counseling Center Staff
Bio
Paige Tuck is the Executive Director of Synergy Recovery Center. Paige has her Master's Degree in Counseling from Missouri State University and is a Recognized Associate Substance Abuse Counselor. She has experience working with women in addiction and mental health and has a background in the legal and medical fields. Paige provides individual, couples, EMDR, and family counseling services to the clients served at Synergy Recovery Center. She also facilitates education classes on trauma, mindfulness, relationship issues, parenting, and self-esteem.
417-812-4440
ptuck@synergyrecoverycenter.com
Bio
Ann Koetting is the Clinical Director at Synergy Recovery Center. She provides individual, family, and group therapy, and is available for EMDR and trauma counseling. Ann has an undergraduate degree in Marketing and a Master's degree in Counseling both from Missouri State University. Ann has worked in the field of addictions since 2007 as both a counselor and the Clinical Advisor at Alternative Opportunities Treatment Services. Ann worked at Missouri State University as an Adjunct Professor in the Counseling Department for 5 years. She is a Licensed Professional Counselor, a Nationally Certified Counselor, and is EMDR certified.
417-812-4440
akoetting@synergyrecoverycenter.com
Mary Turner
MSW, Clinical Director
Mark Koetting
PhD, RASAC-II
Bio
Mark G. Koetting is a full-time Counselor and Recognized Associate Substance Abuse Counselor at Synergy Counseling Center. He teaches education classes on co-occurring disorders and dual diagnosis, leads process groups, provides individual therapy, and conducts intake assessments. He also performs psychological testing, as needed. In 2002, Mark earned a Ph.D. in Clinical Psychology from Nova Southeastern University in South Florida, where he received specialized training in forensic psychology, as well as psychodynamic and cognitive-behavioral psychotherapy. As a licensed psychologist, he co-founded the San Francisco Forensic Institute, contracted with the California Department of Mental Health, and maintained a private practice in the Bay Area for 11 years. He has extensive experience evaluating and treating individuals with substance-related disorders and serious mental illness.
Bio
Kristal McCleary is a full-time counselor at Synergy Recovery Center. She has her Master's Degree in Counseling from Missouri State University and is a Recognized Associate Substance Abuse Counselor. She has experience working with women in addiction and mental health. Kristal facilitates group education classes, group counseling, and provides individual counseling services to the clients. Kristal currently teaches Dialectical Behavior Therapy (DBT), Stress Management and Coping Skills, and Women, Recovery, and Transformation classes.
Bio
Lacey Kinzer has been a Licensed Professional Counselor since 2012. She has experience in counseling those with severe mental illness, substance abuse, and life adjustments. Lacey is trained in DBT and is a PLPC supervisor.
Sosunmolu Shoyinka
MD, Psychiatrist
Bio
Sosunmolu Opeyemi Shoyinka MD, is the Psychiatrist for Synergy. Dr. Shoyinka received his doctorate from MD University in Nigeria in 1999 and his Master of Business Administration in 2017. He is the founder and CEO of Centia Health LLC and the Medical Director of Cenpatico Behavioral Health. Dr. Shoyinka has been a leader in the field of mental health and addiction treatment. Dr. Shoyinka has special expertise in treating co-occurring mental illness, intellectual disability, and addiction. He is also a Subject Matter Expert for substance use disorders with Envolve People Care.
Amy Meriweather
PhD, Clinical Psychologist
Bio
Amy is the Clinical Psychologist for Synergy. Amy received her Ph.D. in Clinical Psychology in 1996. She also has a Masters in Kinesiology. Amy is the owner of Center of Change, LLC, specializing in Health Psychology treatment. She has been a mentor and a role model in her industry with her years of research and professional experience.
Cindy Holiis-Keene
PMHNP, Psychiatric Nurse Practitioner
Bio
Cindy is a psychiatric nurse practitioner for Synergy. She has been in the healthcare industry for over 20 years, working in a variety of settings. She is a dual certified Advanced Practice Nurse, completing her degrees from the University of Kansas in 2013 and University of Central Missouri in 2009. She is board certified in Family Mental Health and General Family Practice, providing advanced practice care for the past nine years. Cindy has a sincere interest in her work and for helping others. Cindy received Nurse Practitioner of the Year in 2012 in the Four States Business Journal.
Paula Wiesehan
PMHNP, Psychiatric Nurse Practitioner
Bio
Paula is a psychiatric nurse practitioner for Synergy. She received her Doctorate of Nursing Practice in 2016 and has worked full-time in the psychiatric-mental health field for the last 5 years providing inpatient and outpatient mental health services, including addiction and substance use disorders. Paula has a passion for helping others in an empathetic and culturally sensitive manner. She strives to improve upon mental health care and making a difference in the lives of the clients she serves.
Gail Sanchez
MA, NCC, LPC, Counselor
Bio
Gail is a Licensed Professional Counselor and a Nationally Board-Certified Counselor. Gail earned a Bachelor of Science degree in Psychology and a Master of Arts degree in Mental Health Counseling from Southeast Missouri State University. She is currently completing coursework for her Doctorate in Marriage and Family Counseling.
Gail specializes in Assessment, Trauma Based Cognitive Behavioral Therapy, Dialectical Behavioral Therapy, EMDR Therapy, and Trauma Therapy. Gail has many years of counseling experience with a wide range of clients in a variety of treatment settings. Gail strives to bring an effective blend of experience, expertise, clarity, concern, and action to the counseling process in order to maximize outcomes and provide genuine healing and wholeness to individuals, marriages and families.
Kristin Gearhart
LPC, NCC
Bio
Kristin is a Substance Abuse and Mental Health Counselor at Synergy Counseling Center. She facilitates psychoeducation and process groups in both self-esteem and codependency and is available for EMDR therapy, individual counseling, couples, and family therapy. Kristin earned her Master of Science in Mental Health Counseling degree at Missouri State University, with certifications in conflict resolution and micro-level focused trauma. She has experience working with women and families in addiction recovery since 2014, completing a graduate assistantship as Family Group Conference Facilitator through a partnership with The Center for Dispute Resolution and Preferred Family Healthcare. Kristin traveled abroad in Brazil studying Somaesthetics (body-mind therapeutic approach), in Europe, and attended the International Person-Centered Counseling Conference in both Argentina (2014) and New York (2016).
Andy Sivils
Group Facilitator, MAADC-II
Bio
Andy is a part-time substance abuse counselor and teaches two classes at Synergy, the Brain and Addiction along with Sobriety Maintenance. Andy earned his Bachelor of Science in Behavioral Neuroscience with a minor in Physics from Drury University in Springfield, MO, and is a licensed Missouri Associate Alcohol and Drug Counselor - II. Along with his education, Andy spent time at Yale in their Clinical Neuroscience Research Unit examining the functional connectivity of patients and healthy controls. In addition to his role at Synergy, Andy is a substance abuse counselor at Correction Services and teaches the Substance Abuse Traffic Offender Program classes through the Missouri DMH. Through his years of experience in recovery and expertise in the neuroscience of addiction, he assists clients in recognizing the true nature of their disease and its treatment.
Mattracea Wendleton
Group Facilitator, PLPC
Bio
Mattracea Wendleton is a counselor at Synergy Counseling Center providing individual, family, and couples' therapy. She earned her Master of Science degree in Clinical Mental Health Counseling at Walden University in 2017 and is a Nationally Certified Counselor. Mattracea has experience working with children, teens, and young adults. She has specialized knowledge and passion for working with those who struggle with self-harming and self-destructive behaviors. She works with parents to provide support and create stronger and healthier relationships with their child(ren).
Dan Piddington
SMART Facilitator
Bio
Dan facilitates SMART recovery meetings at both the residential treatment home and the outpatient treatment location. Dan trained as a SMART recovery facilitator in California and Synergy Recovery Center now offers this to our clients.
Insurance We Accept - We Will Bill These and Your Private Insurance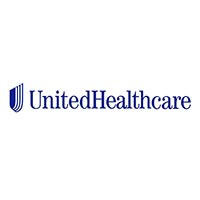 WELCOME TO SYNERGY COUNSELING CENTER
The counselors at Synergy Counseling Center are licensed professionals with a wide-range of experience and specialties.