Counseling

Groups & Individuals
The counselors at Synergy Counseling Center, located in Springfield, Missouri, are licensed professionals with a wide variety of experience and specialties. We help hundreds of people each year with an assortment of treatment needs.  We offer individual counseling for adults and children, marriage, couples, family therapy, and educational classes.
Your needs matter and we can help.
WELCOME TO SYNERGY COUNSELING CENTER
The counselors at Synergy Counseling Center are licensed professionals with a wide-range of experience and specialties.
Synergy Counseling
You've taken the first step, whether for yourself, for a friend, or for a family member. Please call and allow us to help you begin your journey.
General Counseling
General counseling covers a wide range of treatment modalities. Get more information on services and fees on our general counseling page.
Outpatient Services
Outpatient services cover a variety topics in group counseling, educational classes, and customized individual treatment.
Support Groups
Our support groups focus on SMART Recovery, Family Support groups with helping in maintaining lifelong recovery.
Class Schedule
View our current weekly education class schedules.
Co-Parenting Compassionately Classes
This is one-time two-hour class presented by a trained therapist is offered to parents who are divorcing and meets the Missouri statutory guidelines required by the courts. Parents who are in high conflict are requested to attend separately. Must pre-register at least one week in advance. A certificate of completion will be provided at the end of the class.
Insurance We Accept - We Will Bill These and Your Private Insurance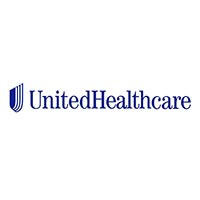 The path to recovery starts here. Whether you are inquiring for yourself, a friend, or a family member you can reach out to us with this form or give us a call today.
Address
1717 E Republic Road
Springfield, MO 65804